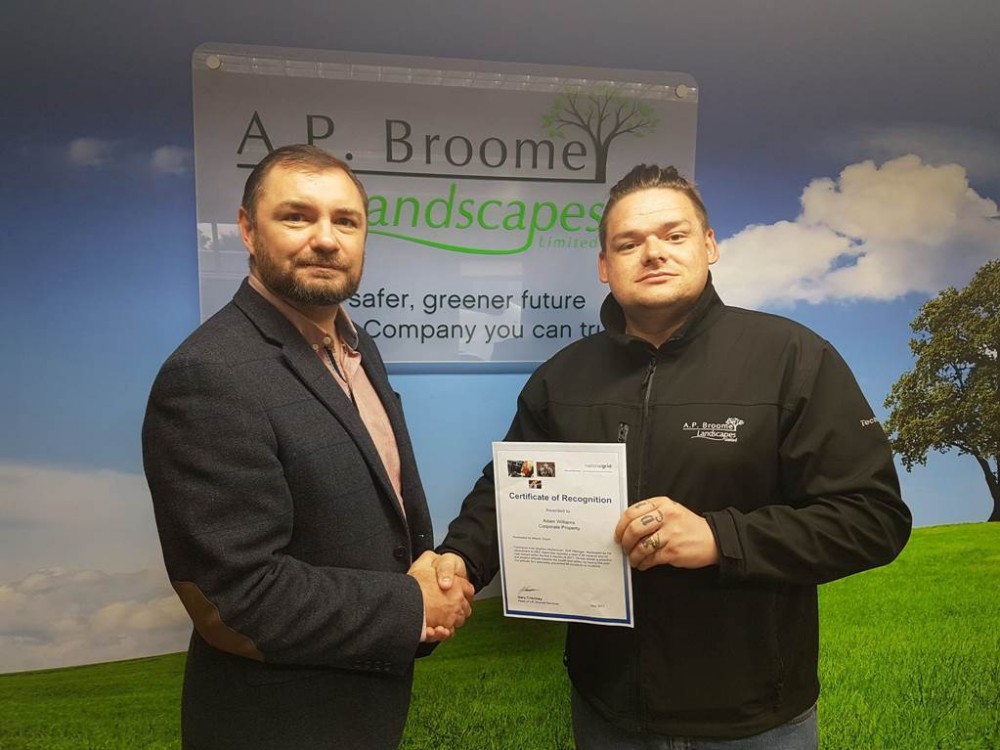 Certificate of Recognition
Our Area Officer Adam Williams has received a Certificate of Recognition for his Proactive approach to identifying hazards and commitment to Health and Safety.
Adam has reported a total of 86 Hazards and 10 near misses within the first few months of 2017. He has shown a positive attitude towards the heath and safety by having this positive attitude he's potentially prevented 96 accidents or incidents!
Well done Adam, very well deserved.